The Hockey Club
ICE RENTALS
From birthday parties to family Christmas parties, The Hockey Club is an ideal venue to host your next event!
Our facility is an exciting and fun venue for all ages. Crank the tunes and Play a mini scrimmage or practice your skills. Parents can enjoy the lounge upstairs equipped with a cozy fireplace, complementary WIFI and a TV while they watch the ice below.
Our Ice rentals come with the use of all our training equipment—shooter tutor, bounce boards, tires, stick handling—we also ask you use the pucks that we provide for you.
On Ice details:
Ice time is 50 minutes in length.
Full hockey equipment must be worn.
Dressing rooms are available 25 minutes before your event.
14 Skaters MAX!
BIRTHDAY PARTIES:
Book the Ice for 1 hour ($170 plus HST)  weekends only
Arrive 30 minutes before your ice time, and stay 30 minutes afterwards with access to a party table, and be guaranteed the Pro change room for your entire rental time!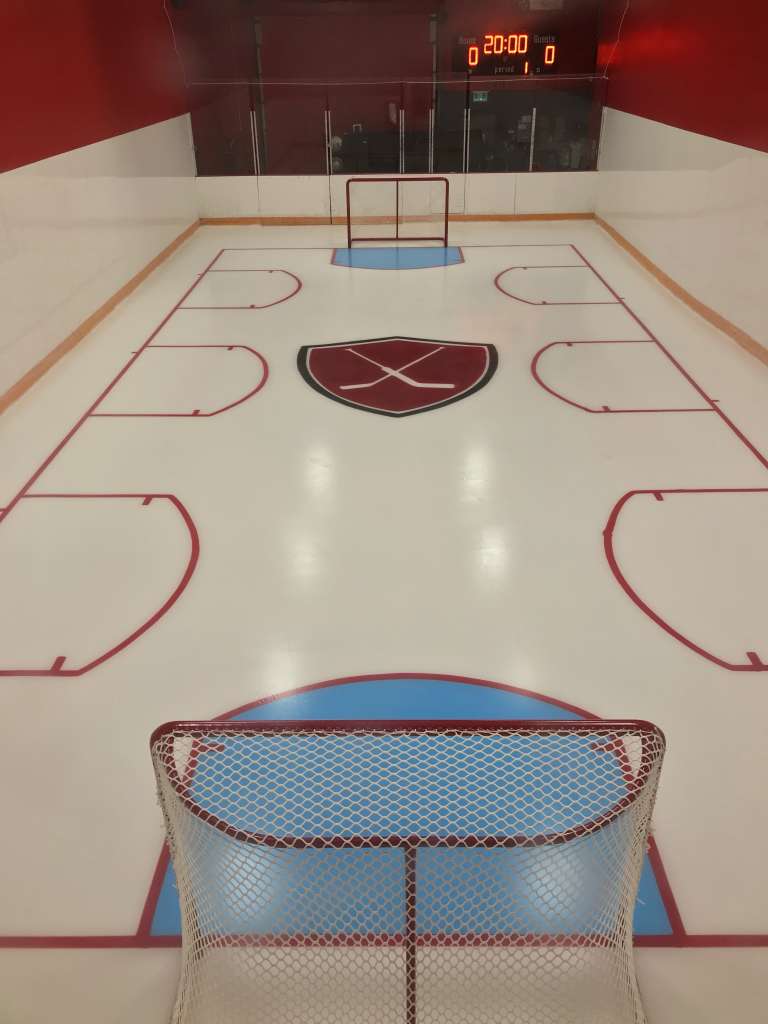 Rink 1
35ft x 70ft
Rink 2
40ft x 90ft
skate shop
rink location & contact info