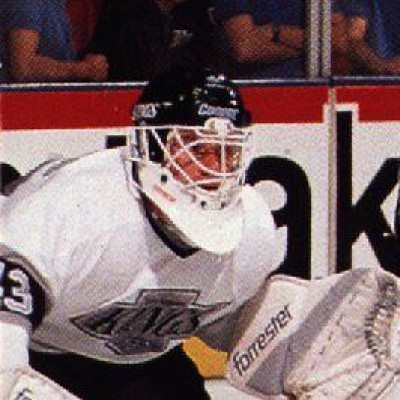 Goalie Coach
Brief info
- Born in Toronto, Ontario 1970
- Grew up playing "AAA" in the GTHL
- Played Major Junior in the OHL from 1987-90 with the Windsor Spitfires and the Sudbury Wolves
- Selected by the Los Angeles Kings round 5 #91 overall in the 1990 Entry Draft
- Enjoyed a 14 year professional career playing at all levels NHL, IHL, AHL, ECHL, WCHL, ACHL and WHA2
- In 2000, while playing with the Phoenix Mustangs, Goverde captured the Taylor Cup Championship, along with playoff MVP.
- In 2003, while playing with the Orlando Seals, Goverde captured the President's Cup Championship along with playoff MVP.
- After retiring in 2004, Goverde remained in the Orlando area and opened up his own hockey store. He began training goalies and coaching in the OYHA.
- In 2012, Goverde returned to Canada and continued coaching and goalie instructing. He has coached in the GTHL and briefly worked at Puck Hogs in Pickering, Ont. Goverde has spent almost 7 years as Head Instructor at Jon Elkin Goalie School.